Outdoor Solar LED Floor Lamps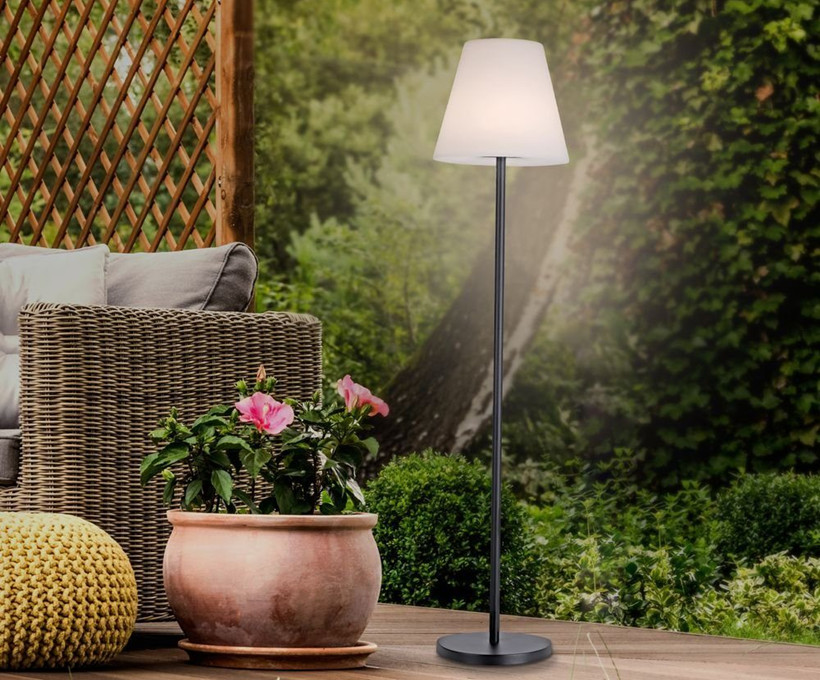 Solar LED Floor lights are exquisite for landscaping for 4 reasons: 1.These lighting fixtures are easy to install.
2. They are clean to maintain.
3. Solar garden lights dispose of energy costs.
4. They work extra successfully at night.
The Solar LED Standing lights are the most effective way to remove darkness from your surroundings however upload aesthetic enchantment in your garden also. Outdoor solar lamps now no longer require energy for work. They depend on a daylight that's free all 12 months around. Installation is easy too. You don't want to rent an authorized electrician to set them up in your garden. In winter, when the sun is not enough, you can change it to a USB cable
Wireless Solar LED garden lights are waterproof, UV-protected, and ruggedly built to face up to outside conditions. They also are recognized to polish even brighter when the temperature drops, making them ideal for panorama lights at night. Solar-powered LED Garden lighting even has a lifespan of extra than 50,000 hours as compared to only around 3,000 hours for the common incandescent bulb.
The USB Rechargeable solar stand light with integrated RGBW LEDs works with a Lithium battery. It is rechargeable and completely wireless. This makes it suitable for installation in areas where there are no power lines. With the integrated LED system, you can create different colors. In addition, there is a separate setting for a warm white color temperature of 3000K. Besides its robust quality, it also has a stylish look. The classic white lampshade on a chic black base has a total height of 150cm. Thanks to the IP44 protection rating, the led standing lamp is splash-proof and can stay outside even in bad weather.
HOW THESE LIGHTS WORK
The outdoor solar garden light has a solar panel that soaks up daylight during the day. When it receives dark outside, the saved solar strength is then transformed into energy because the cells rate the batteries and electricity up the LED bulbs. Wireless Solar decorative lights come in many shapes, sizes, and prices. Some programs include: 1. Stake into the floor alongside pathways and flower beds
2. Decorate your garden or bedroom
3. Give you a different mood
TYPES OF SOLAR GARDEN LIGHTS
Older models used traditional filament bulbs that lit up for only some hours and normally emitted a dim light. Advances in the era of solar LED Standing lights have brought about a hugely stepped-forward overall performance of cutting-edge solar lights. Now they're constant with awesome shiny LEDs that require much less electricity and shine longer.
Solar cells are extra efficient at storing solar strength. Circuitry and batteries are tons extra dependable. These tendencies allow solar lights to now run all 12 months round; even in the course of cloudy and wet days.
Solar Solutions In the market
ORANGESKY Lightings gives an extensive style of configurations and patterns also to fulfill your particular solar garden light needs. However, You can use these customized solar solutions in any form of setup site.